Here you can find a few answers to your questions.
If you would like to know anything not covered in these questions just drop us a line by email at Love to hear from you
I would love curtains and blinds, can you help?
Yes! If you love my fabrics but aren't confident to make your own curtains, then I can help. I work with a lot of curtain makers, and can find someone in your area that will advise and make curtains for you. Fabrics can be sent directly to your maker for you so there is no hassle in having the room of your dreams with my fabrics. Get in touch if you need advice or help with your room scheme, I'm always happy to advise and it's a free service.
If i dont order enough fabric for my project can i order more to match?
Colour batches can vary from one print to another so you must be sure to measure correctly for your project and order enough fabric. If you are stuck just email me to help you out.
Can you print railroaded?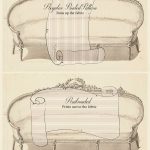 Yes, most of our designs are able to be print railroaded. This means instead of the design running up the fabric it is printed across the width, so for example a vertical stripe becomes horizontal, printed from one selvage to another. This enables the fabric to be easily used for upholstery where you don't want a join, or similar for a roman blind. This service is free, so if it would benefit your project do just ask.
Can I order a larger returnable sample?
Yes, you can! If I have the design in stock I'm happy to send you a larger sample. These are half a meter in width by a full meter length, so 70cm wide by 99 cm long. I can only provide these if I have them in stock, or if your happy to wait I may be able to get them printed for you but this can take up to 4 weeks. The best way is to contact me via email or phone and enquire to check. How this works is you purchase the Linen sample for 4 weeks and once it's returned at your cost I will refund your purchase price providing it's in perfect condition.
Will you refund on fabrics cut from the roll ?
Unfortunately we do not refund on fabric cut from the roll, as this is a made to order service and is non refundable, so please be sure to buy a fabric sample before you purchase your fabrics.
How do i care for my linen?
For optimum life we recommend linen to be dry cleaned as this prolongs the colours. However it can be washed handwashed, using a gentle detergent, no hotter than 30 degrees, and line dried. Washing will cause shrinkage by approx 5% so bear this in mind when washing. Iron when slightly damp, then allow airing in a warm airing cupboard.
What happens if my payment is declined ?
When you reach the checkout page and submit your order, Paypal will immediately contact your bank or card issuer for authorization to take payment from your account. If the payment is authorized, we will email you confirmation of your order soon afterwards, and you will also receive a confirmation email from Paypal.
Once payment is authorized your order will be ordered from our suppliers. If we have your order declined by your bank we will contact you to see if we can arrange an alternative payment method. If your payment is declined we can not process your order until funds are cleared.
Can I pay with using my credit or debit card?
What type of credit or debit cards can I use with PayPal?
PayPal accepts the following cards:
Visa / Delta / Electron
MasterCard / Eurocard
Maestro
American Express.
Debit cards (also known as bank cards) are accepted if they have a Visa or MasterCard logo.
How long will my order take to come ?
Orders are placed with our suppliers once your order is received. It takes approximately 14-28 days for your order to reach us, and it will be dispatched as soon as we receive it. If you are in a rush please contact us first before you place your order. Accessories and other item time scales are listed on each item page.
Do you delivery outside the UK ?
We ship to many countries worldwide by Royal Mail signed delivery. If your country isn't on our list please get in touch and we can give you a quote for your country, please see our Shipping prices for details.
What width are your printed linens?
All our floral printed linen fabrics are 144cm in full width. 140cm is the printed width plus a 2cm selvege on either side giving a total width of 144cm.